Sydney-based multi-asset broker ACY Securities has partnered with Currencycloud, the experts simplifying business in a multi-currency world. By using Currencycloud's plug-and-play platform, ACY Securities can now help traders to seamlessly deposit funds via local payment rails across 180 different countries and more than 35 currencies.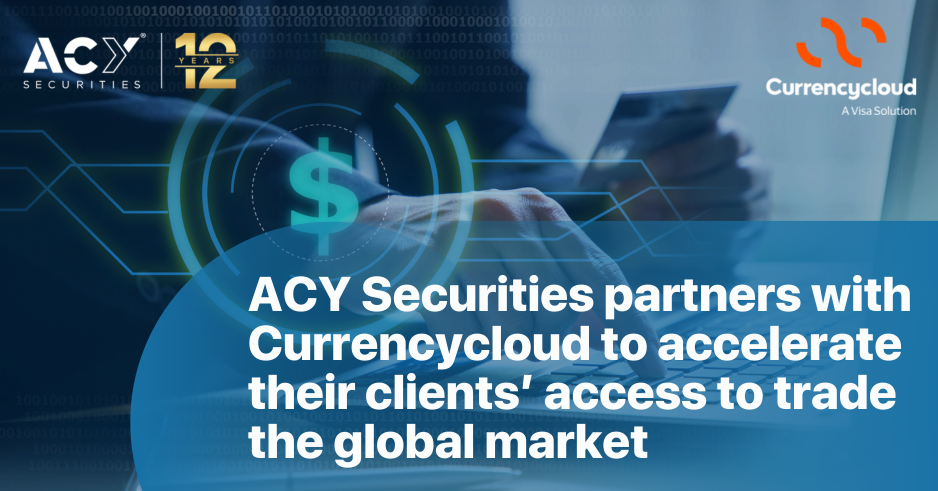 The collaboration between ACY Securities and Currencycloud empowers traders with instant access to a robust global payments network, reinforcing ACY Securities' reputation for leveraging technology to provide an exceptional trading experience.
With access to Currencycloud's global network, including numerous real-time local rails, ACY Securities can optimize their payments infrastructure, utilising multi-currency accounts and live, API-driven, wholesale FX rates.
Jimmy Ye, CEO at ACY Securities commented, "We are committed to improving the experience for our clients, and with Currencycloud we can do just that, not least helping us achieve our goal of exemplary customer service with their 24/7 support and APAC-based account management team."
Nick Briscoe, Country Manager, Australia, at Currencycloud commented, "ACY Securities have long been known for their commitment to using technology to deliver a best-in-class experience. We are glad to be part of their customer-focused solution, which enables them to offer clients instant access to a truly global payments network."
About ACY Securities
ACY Securities is one of Australia's fastest growing multi-asset online trading providers, offering ultra-low-cost trading, rock-solid execution, technologically superior account management and premium market analysis. The key pillars we operate on are transparency, client-focus and technology. With a track record of servicing clients since 2011, we are well-positioned to look after your trading needs.
ACY Securities is part of the ACY Group of companies which include ACY Partners, ACY Advisory, ACY Connect, ACY Live and Zerologix.