ACY Securities, a leading global multi-asset brokerage company, had the honour of attending an intimate roundtable meeting with the Australian Leader of the Opposition, The Honourable Peter Dutton MP. The meeting, held on Thursday, 29th June at the Commonwealth Parliamentary Offices in Sydney, aimed to address the concerns of Chinese community and business leaders and facilitate discussions on key issues, including the areas of immigration and bilateral trade with China.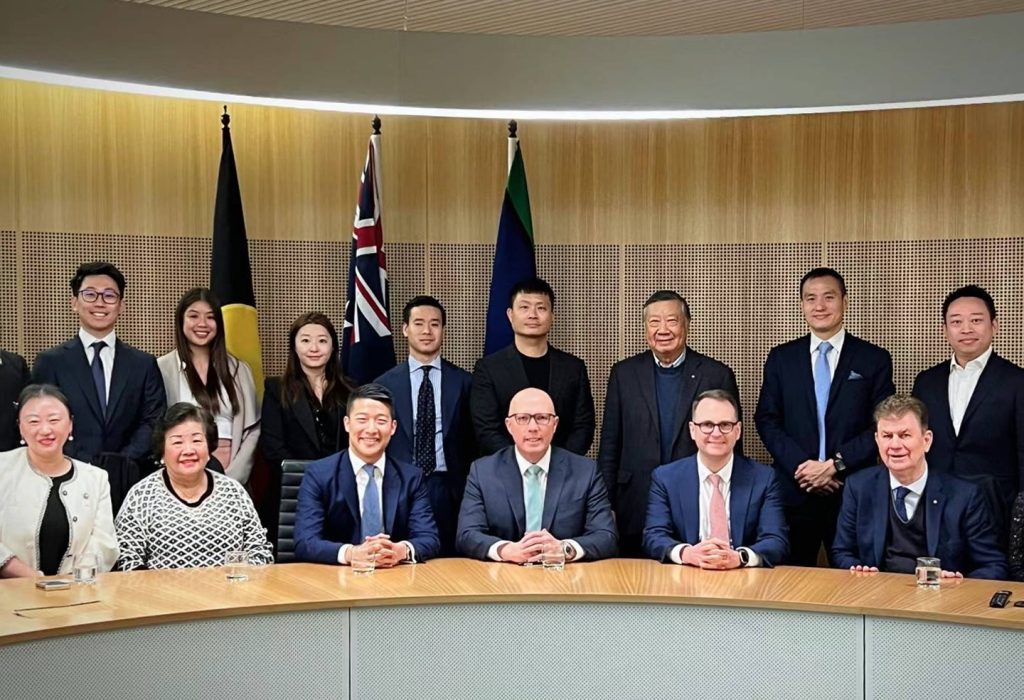 The roundtable session provided an invaluable opportunity for ACY Securities to contribute to the shaping of new policies for the Liberal party. The company's presence was represented by Henrick Rajamountry, ACY Securities' Head of Marketing, who attended on behalf of the founders, Jimmy Ye and Winson Cao.
Mr. Rajamountry expressed his gratitude for being invited to participate in such an important discussion. He commented, "ACY Securities is committed to engaging in meaningful dialogues that drive positive change in our society. We are honoured to have been included in this exclusive roundtable meeting with the Leader of the Opposition of Australia, Peter Dutton. We believe that by sharing our insights and concerns, we can contribute to the formulation of well-informed policies that benefit both the community and the nation as a whole."
The roundtable meeting fostered an environment of open dialogue, enabling the Chinese community and business leaders to voice their perspectives on pressing issues. Immigration and bilateral trade with China were among the key topics discussed during the session. Participants had the opportunity to address their concerns and propose potential solutions, with the aim of assisting the Liberal Party in shaping effective policies for the future. ACY Securities' presence at the roundtable meeting reflects the company's commitment to playing an active role in the community and contributing to the development of policies that promote economic growth, social harmony, and sustainable development.
About ACY Securities
ACY Securities is one of Australia's fastest growing multi-asset online trading providers, offering ultra-low-cost trading, rock-solid execution, technologically superior account management and premium market analysis. The key pillars we operate on are transparency, client-focus and technology. With a track record of servicing clients since 2011, we are well-positioned to look after your trading needs.
ACY Securities is part of the ACY Group of companies which include ACY Partners, ACY Advisory, ACY Connect, ACY Live and Zerologix.