Global brand ambassador and football icon Tim Cahill made a triumphant return to the ACY Securities head office in Chatswood, NSW, Australia, marking his first visit in over three years. The ACY Securities team was brimming with excitement as they warmly welcomed the legendary athlete, relishing the unique opportunity to meet him in person, capture moments through signed memorabilia, and share an unforgettable snapshot.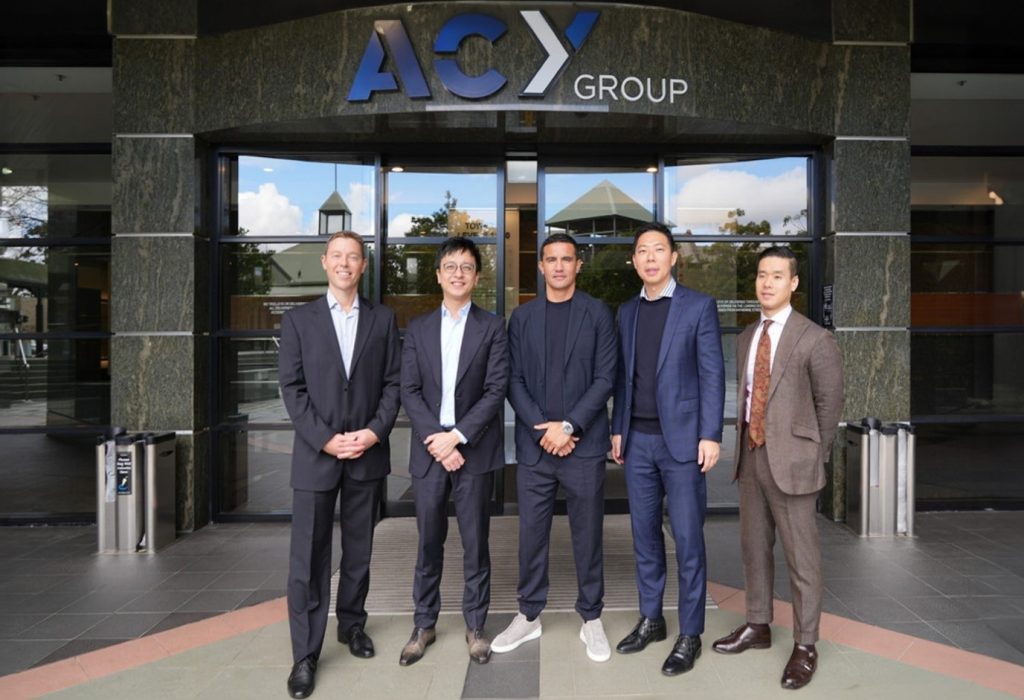 Cahill's visit was not just a celebration of his legendary stature, but also a platform for discussing thrilling new plans that he will spearhead as part of his enduring ambassadorship. The team at ACY Securities eagerly anticipates a prosperous collaboration for many years ahead.
Reflecting on the evolution of his partnership with ACY Securities, Tim Cahill stated, "It's an incredible journey we've embarked upon together. My initial visit kick-started a valuable learning experience about the financial markets, courtesy of ACY Securities' team of expert traders. The insights gained have been invaluable and empowering."
ACY Securities CEO, Jimmy Ye, shared his enthusiasm, stating, "Welcoming Tim Cahill back to our headquarters is an honour and a reaffirmation of our shared commitment to excellence. Tim's engagement with our team has not only been inspirational but also transformative, reflecting our dedication to constant growth and innovation."
The timing of Cahill's visit held a special significance as it coincided with the highly anticipated Women's World Cup. The Australian national team, the Matildas, were set to compete in the semi-finals against the England Lionesses, adding an extra layer of excitement to the atmosphere.
As the Matildas prepared to grace the field, Tim Cahill, with his characteristic passion, summed up the essence of the visit, saying, "It's not just about football or finance; it's about shared values, teamwork, and unyielding dedication. Just as the Matildas exhibit their prowess on the pitch, ACY Securities continues to demonstrate their expertise in the financial arena."
The ACY Securities family extends their heartfelt gratitude to Tim Cahill for his enduring partnership and the inspiration he brings to their ongoing journey of success. The anticipation is palpable as both parties look forward to continuing their collaborative efforts, driven by the same spirit that fuels victories on the field and in the world of finance.
About ACY Securities
ACY Securities is one of Australia's fastest growing multi-asset CFD broker, offering ultra-low-cost trading, rock-solid execution, technologically superior account management and premium market analysis. The key pillars we operate on are transparency, client-focus and technology. With a track record of servicing clients since 2011, we are well-positioned to look after your trading needs.
ACY Securities is part of the ACY Group of companies which include ACY Partners, ACY Advisory, ACY Connect, ACY Live and Zerologix.