ACY Securities, one of the world's leading tech-focused multi-asset CFD brokers, has announced a two-year sponsorship agreement with Table Tennis New South Wales (TTNSW).
The sponsorship is in line with ACY's strong support for cultural events, sporting and community organisations not only in Australia but across the globe.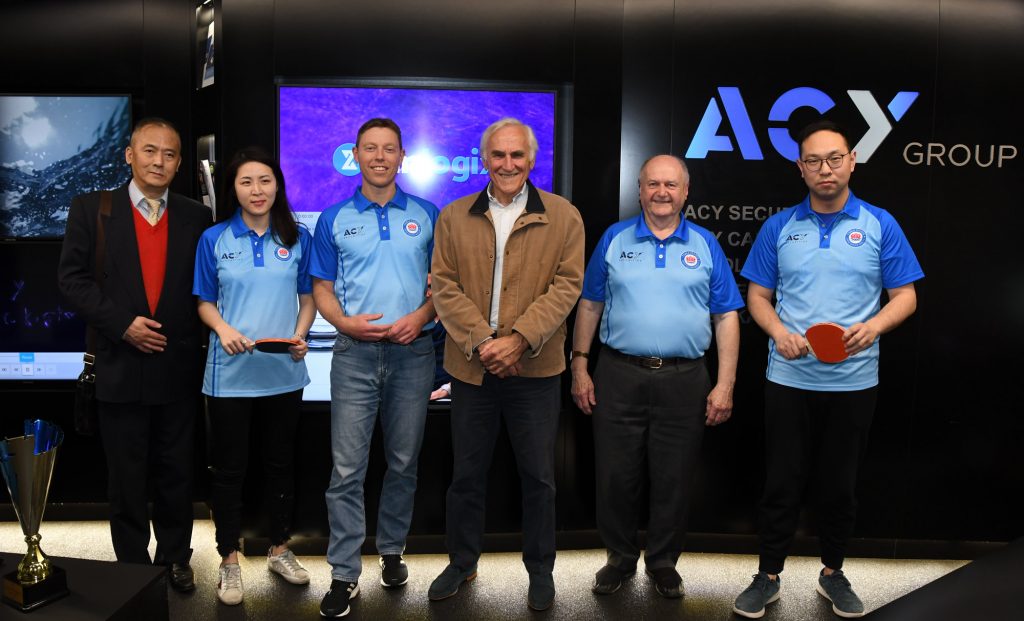 Jimmy Ye, ACY Securities CEO said, "Through this sponsorship, we want to recognise the hard work and focus of TTNSW to promote table tennis. We believe that together (with TTNSW), we can encourage more people to take up this sport and widen its reach."
"This is a fitting recognition as TTNSW is celebrating a milestone – the 120th anniversary of organised Table Tennis in New South Wales."
As one of the fastest-growing multi-asset online trading providers, ACY Securities has a strong tradition of supporting competitiveness among traders and successful athletes. The company's global sponsorship of football superstar Tim Cahill is solid proof of this focus.
Commenting on the ACY sponsorship, Tony Aduckiewicz, TTNSW president said, "I'm thrilled and honoured that we have the support of ACY. This is a big boost not only to our organisation but also for table tennis and our athletes."
"ACY have a track record of partnering with the highest levels of sporting as seen by their appointment of football legend Tim Cahill as their global brand ambassador as well as their sponsorship of the Australian Turf Club – The home of thoroughbred horse racing in NSW."
As part of the sponsorship, TTNSW players will be sporting uniforms with the ACY logo during State Junior competitions and other events.